Northeast's Blog
All Good Things Come to an End New!
11/19/2020
Except for Tom Brady.
With six championships trophies in under 20 years, including three in the last six years, I don't think anyone in their right mind would not consider the New England Patriots a dynasty. And with so much parity in the league these days (and professional sports in general…well, except for the New York Jets), one could even argue that they may be the last dynasty. I recall after the Pats won their 3rd Super Bowl, that many people were telling me "It'll all come to an end soon." Fast forward 15 years and three more Super Bowls, and it seems that perhaps this fairy tale story has finally come to an end.
Except for Tom Brady.
Brady is still perched near the top of his division (just a half game behind as I write this), albeit this time as quarterback for the Tampa Bay Bucs in the NFC South. Meanwhile in New England, our new QB is none other than Cam Newton – the overwhelming choice for MVP in 2015. While Newton still shows flashes of his dazzling athletic ability, it now seems like a lifetime ago as Newton does not look like the player he was then. Like I said, all good things come to an end.
Except for Tom Brady.
Recently a box was put on my desk. Tom from our office had purchased something pretty cool and fun, especially for us Pats fans - The Tom Brady Super Bowl Commemorative Coin Collection. Five images from five different Super Bowls embossed on American Silver Eagles that correspond with the dates New England won. In the drawer are cards for each year detailing the Pats run to the title. There are actually two more spots for additional coins, so hopefully we'll come across the Silver Eagle celebrating his sixth title. (And perhaps the final spot for a Bucs coin if he wins it all with them?)
Not for sale, but I thought it was worthwhile sharing. Particularly since there's not much worthwhile to write or say about the Patriots anymore.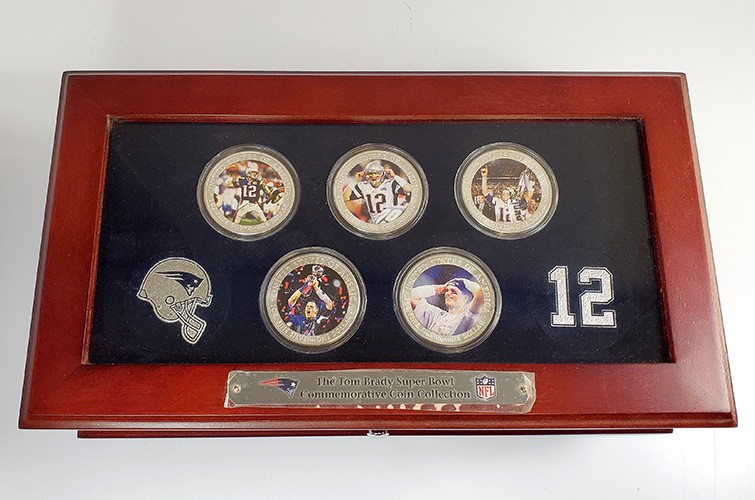 This post was written by Brian.
Proof Positive? New!
10/15/2020
The following was written by Brian.
Is luster on proof coins a good or bad thing? Or is it neither? I recently had a customer ask me about a few proof coins. He asked how the luster was on these coins and I said (trying not to sound like a jerk), "well, there really isn't any because they are proof coins". He proceeded to ask me again on the next few proofs he had chosen and one of them indeed had a good deal of luster.
Personally, when I look at proofs, I'm looking for clear reflective mirrors (which are obtained by the use of highly polished dies). That to me is what gives proof issues their eye appeal. And isn't that what we're all looking for in our coins?
Perhaps not and maybe it just comes down to semantics. Some people say that the well-mirrored proof coins do exhibit a type of luster, which is called proof luster (not to be confused with business strike cartwheel luster). Yet others seek earlier struck examples with clear, watery mirrors and little to no proof luster. So, is our customer right or wrong for wanting what he wants and liking what he likes? Well, that isn't my call, but I do know this: As the die for a proof issue starts to wear, it creates flow lines in the metal which is in turn responsible for luster on proof coins. Many Three Cents Nickels like the one here exhibits this luster quite nicely.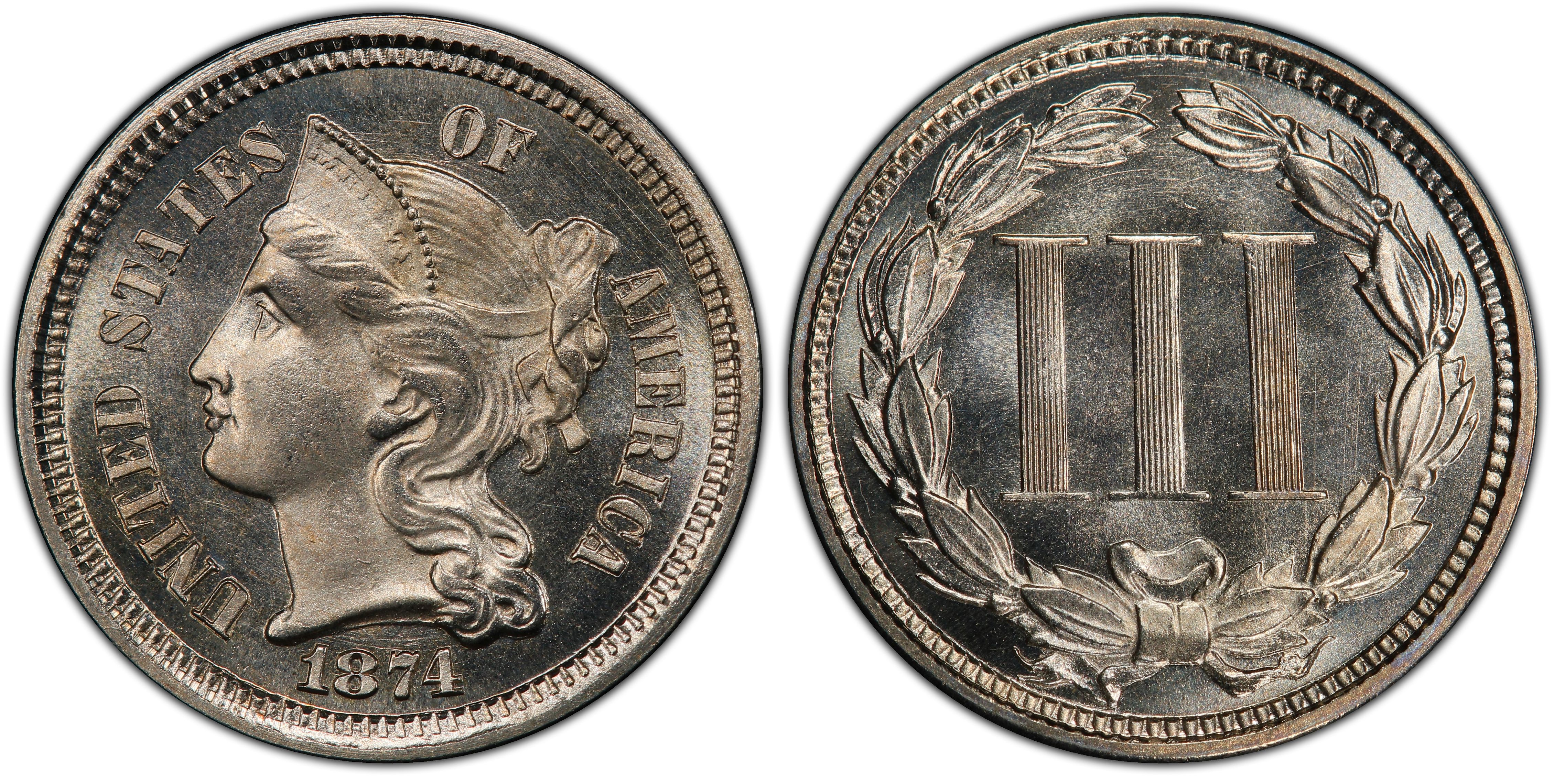 Normally, die erosion (or in this case the lack of die re-polishing) is viewed as a negative when it comes to coin production, but maybe not so in all cases.
We'll let you decide, but we also would like to hear your thoughts on the matter so please feel free to comment!
Darth Vader collects coins? New!
10/08/2020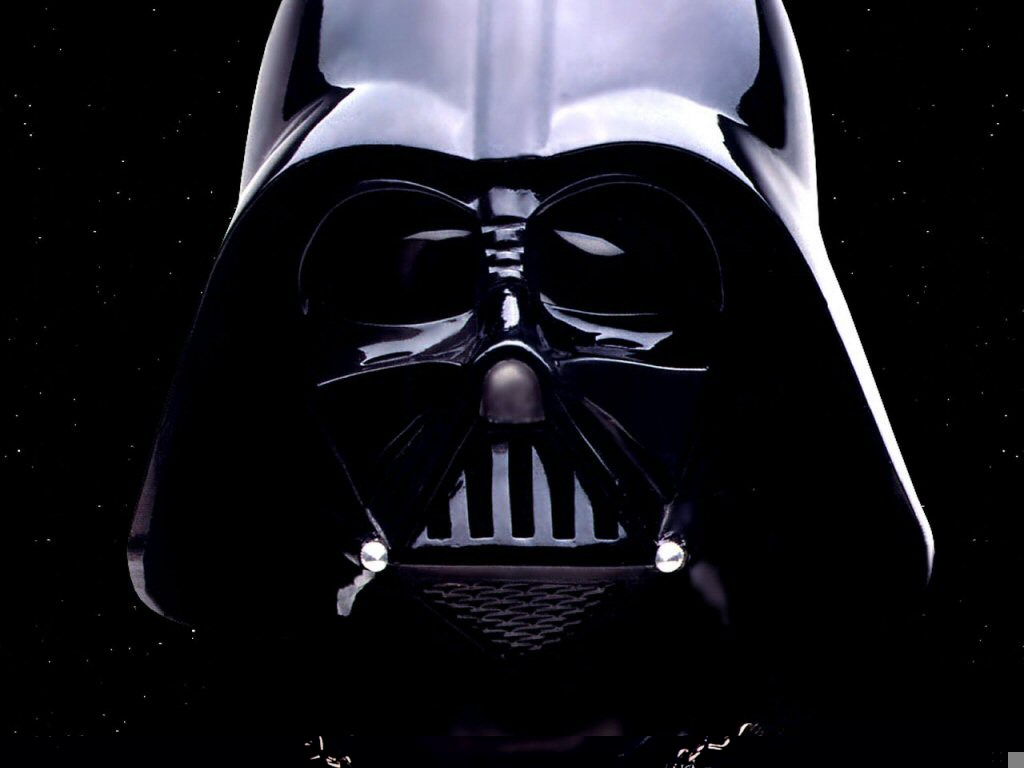 No, of course he doesn't. But James Earl Jones, the acclaimed actor and the voice of Darth Vader, does. And so a few years ago, the PNG and ANA produced a couple of videos promoting coin collecting with Mr. Jones as the narrator. We encourage you to check them out!
Back in the Saddle New!
09/07/2020
There is 1 comment on this post.

The following was written by Brian.
One of my favorite bands when I was growing up was Aerosmith. They were (and technically still are) "The Bad Boys From Boston." One of my favorites of theirs was a little ditty called "Back in the Saddle." In the song, they wanted the sound effect of a bullwhip being cracked so they went out and bought a real one. Reportedly all four members were cut up and injured several times trying to use it but still couldn't get it to work. So, they improvised (pun intended) by swinging a 30-foot cable that was in the recording studio and using a cap gun to emulate the crack of the whip.
These days, I'm feeling like we are back in the saddle at Northeast (minus attending the usual coin shows). It was a very strange (and dare I say challenging) few months prior to getting back in the groove. We had to improvise quite a bit ourselves, but we all came together to make it work. And we're still making it work. Lots of safety protocols are in place, and everyone has been doing a stellar job with boundary considerations, mask wearing, sanitizing, etc. With a good bit of improvising, we have been able to come back to full speed ahead from the operations standpoint.
That said, we'd like you to know that none of this would have been possible without you, our customers. Without your support, we, like many other businesses, would have been in very rough shape. So, we thank you for your loyalty, your business, and your patience! Many of you have expressed over the phone that you understand things take a little longer during a pandemic and though we have not slowed down, we certainly appreciate the sentiment.
Thank you again for allowing us to get back in the saddle once more!
Created by: Scott on 12/22/2020
One of my favorites too Brian. Also love "Last Child" from that album - and I was my family's last child. Was fortunate to see them at the Cow Palace in S.F. not too long after Rocks came out. I believe it was 1976, when I was 17 - awesome show!
Just when we think we have seen it all... New!
07/23/2020
The following was written by Tom.
In a recent collection we acquired we were told in advance about a popular variety that was included. Popular not necessarily due to scarcity but more due to the clever name it was given decades ago when first discovered. A "Spitting Eagle" is well-known as a variety of 1891-CC Morgan dollars. It is usually only offered in mint state due to decent quantity that came out of the Redfield hoard in the early 1970's. It is a variety that sells well and is popular among collectors due to the die break below the eagle's beak, thus giving the coin its fun name.
What we were not expecting was what we got. Not a Morgan dollar at all but a somewhat recently discovered Washington quarter variety given this same name. We were completely unaware of the existence of a "Spitting Eagle" 1983 Washington quarter. It is even more pronounced than the Morgan dollar variety, with a heavy die break from the the eagle's beak on the quarter's reverse.
Goes to show that just when we think we have seen it all, there's always new discoveries and new things to learn. It keeps our hobby and business interesting for sure.