Northeast's Blog
Nine pound Redbook? New!
08/02/2018
This is from a 2004 E-Sylum article. What a neat story!

The E-Sylum:  Volume 7, Number 44, October 31, 2004, Article 24

FIRST AND ONLY NUMISMATIC BOOK IN BRAILLE?

  Rich Mantia writes: "I just read an issue of The E-Sylum while
  jumping around on the internet and one of the articles caught
  my attention.  The question was posed as to the thickest
  numismatic book and I'm reasonably sure that I own it. I
  realize that pages and paper thickness matter, but for shear
  thickness it would have to be my copy of the "Redbook".
  Yes, The Guide Book of United States Coins by R. S.
  Yeoman. I own the 1969 edition which was typed in braille
  and is to the best of my knowledge unique. The book is
  slightly thicker than 12 inches. It was so thick when typed
  that it couldn't be bound in one volume. It takes nine volumes
  to create the single book. Page counts vary from volume to
  volume while the cover size remains at 11 1/2 by 12. It is
  considered to be one book because it is fully transcripted
  from the regular 1969 edition. This was done in 1969, not
  recently. I also believe that it is the only numismatic book
  that was ever written in braille. On the lighter side, it is not
  this thick from ever having been water logged."

  [If the date were April first I'd be certain this was a joke.
  Blind numismatists?   This sounded to me like something
  cooked up after drinking one too many steins of German
  beer after a Milwaukee Central States coin convention.

  Of course, one needn't collect or even see coins to
  appreciate their history.   When I asked for more information
  about the edition, Rich sent pictures along with the following
  note.  -Editor]

  Rich Mantia writes: "I don't mind giving more information
  about my "Redbook". I first became interested in "Redbooks"
  when I read an article by Ginger Rapsus in the September
  1988 issue of "The Numismatist". I didn't start to collect
  "Redbooks" actively until several years later, but I'm blessed
  with a good memory and I referred back to the issue when
  I wanted to collect on a serious level. I'm aware that the value
  in any collection is in its completeness as well as condition
  and I decided to start with the rare copies first. I used the
  article as the basis for my collection and I've collected every
  item listed in it as well as some items that aren't listed.

  I purchased the braille "Redbook" some years back in a
  private transaction for a substantial price that I shall keep to
  myself. I have sent along some photos of it which help verify
  its existence. In the photos one can see that the book was
  transcribed for Davyd Pepito who was a member of the
  Covina Coin Club. It was done by Ms. Lois Kelly of the
  San Gabriel Valley Transcibers in Covina, California over
  a period of 3 months in 1969. The page counts vary from
  volume to volume, but on average it took 4 braille pages to
  equal 1 printed page. My guess is that there are about 1000
  pages in the 9 volumes total.

  The 9 volumes combined weigh more than 26 pounds. The
  book has only been displayed a few times at some regional
  shows over the years and I have no desire to bring it out for
  more displays because it doesn't look as impressive as a
  showcase full of rare coins. It is rather bland in its appearance,
  because after all it is page after page of impressed bumps
  with no inked words to accompany. To my knowledge it is
  unique in that it is the only "Redbook" to be in braille and also
  the only numismatic book ever written in braille.

  More than anything else the greatness of Mr. Richard Yeo
  stands out because it is his book that stands out as being the
  one that reached into the darkness of a blind childs' life and
  helped him enjoy a hobby that we take for granted. Perhaps
  Davyd Pepito can be known as a pioneer coin collector
  who loved coins without ever seeing them and his name
  should be chiseled in stone on the new A.N. S. building as
  prominently as the scholars of the past.   I hope this helps
  answer your questions."
Lifetime Collection New!
07/16/2018
There are 3 comments on this post.

"I am in no rush to sell, but I am 102."
So began our discussion several months ago with a New York City gentleman named Charles, who wanted to sell his lifetime collection of coins and currency. As we got to know Charlie, we learned about how he had considered selling his collection to other dealers or liquidating it in an auction. He ultimately chose Northeast. Although our company may have seemed young to Charlie— Northeast has only been around for a little over 50 years when compared to his 102— he understood that it would be important to work with the most reputable and time-tested company he could find.
After many emails, visits and phone calls, our combined efforts for a deal came to fruition yesterday. I woke up with Russell early to catch a 4:00 AM flight for LaGuardia. The trip was not pleasant. With no window and a location in the last row next to the bathroom, we had been assigned the worst seats on the airplane. They could not recline, so we were unable to catch any rest before the long day ahead. After landing, we navigated through the construction at LaGuardia and took a chain of shuttle busses before we reached our rental car-- a Chevy Suburban SUV. Russel and I arrived at our client's apartment in the city to make our 10:00 a.m. appointment without issue, and we were very thankful to have beaten the infamous New York City traffic. We were astonished to find that the twenty-two-story apartment building had only ten parking spots, but mercifully there was one open for us.
For several hours, Russell and I confirmed the collection was as expected from the inventory list sent to us by Charlie. The collection included 19th century type coins, dollars, proof and mint sets, gold and silver eagles as well as other bullion, paper money, and much, much more. After doing quite a bit of addition, we valued the collection in the high six figures. Not surprising considering that it was the summation of a century of coin collecting. Next, we did some paperwork and loaded up our SUV for the trip home. Our vehicle turned out to be just what we needed, as a smaller car would have required us to make two trips!
The traffic made the drive slow through much of New York and Connecticut, but eventually Russell and I made it back to our office to unload our "newps" in the early evening. After a well-deserved Mai Tai and dinner at Chang An, we were home by 9:00 p.m. Just a typical 17-hour day in the life of a coin dealer!
Next comes the inventorying, cataloging, imaging, sending in for grading and listing on our site. Stay tuned!
Oh, and it goes without saying, but Northeast is always in the market to buy. We are interested in singles, rolls, partial or complete sets, raw or certified or anything else numismatic, and would love to hear from you. Our needs are great and constant. Let us know when the time comes to consider cashing in.
-Tom
Created by: Legacy on 07/17/2018
Great story. Wonder if any single coin was the collector's favorite.
Good question. Surprisingly, the only piece we recall him mentioning more than once was a pattern dollar.
Created by: davidrhorer on 07/18/2018
Fascinating story, and engagingly written. Well done, Tom--and good luck Northeast!
Thank you, Dave!
Created by: viperjody on 08/09/2018
It's why I give you my business whenever possible. Great story and keep up the great work.
Thank you, Jody!
The Concord Museum New!
05/11/2018
The following was posted by Tom.
Normally with a heading like this, you would expect us to be discussing or offering new material: Perhaps recent purchases from a show, coins returning from the grading services, or purchased collections. This is a different story.
Last fall we got a call from the Concord Museum's curator, David Wood. The Concord Museum www.concordmuseum.org has an impressive collection of historical, literary, and decorate art treasures. One area that was missing from the museums holdings was numismatic items. David discussed the desire to add numismatics to its collection and how Northeast could help with that. We happily agreed to make a donation to the museum.
We came up with a group of gold, silver, and copper coinage, as well as tokens, Colonials, and paper money from late 18th to early 19th century. These are currently a small part of a much larger current exhibit called "Fresh Goods: Shopping for Clothing in a New England Town." This current exhibit runs thru July.
Our home town museum reflects our rich history, from the beginnings of the American Revolution with the "Shot Heard Round the World" at The Old North Bridge (not far from our office) thru the literary era of Thoreau, Emerson, Hawthorne, Alcott and others. Northeast is proud to be a part of this history.
If you are ever in our home town, we hope you will plan a visit to the museum. And be sure to let us know when you're in town, as a visit to Concord would not be compete without a visit to Northeast Numismatics!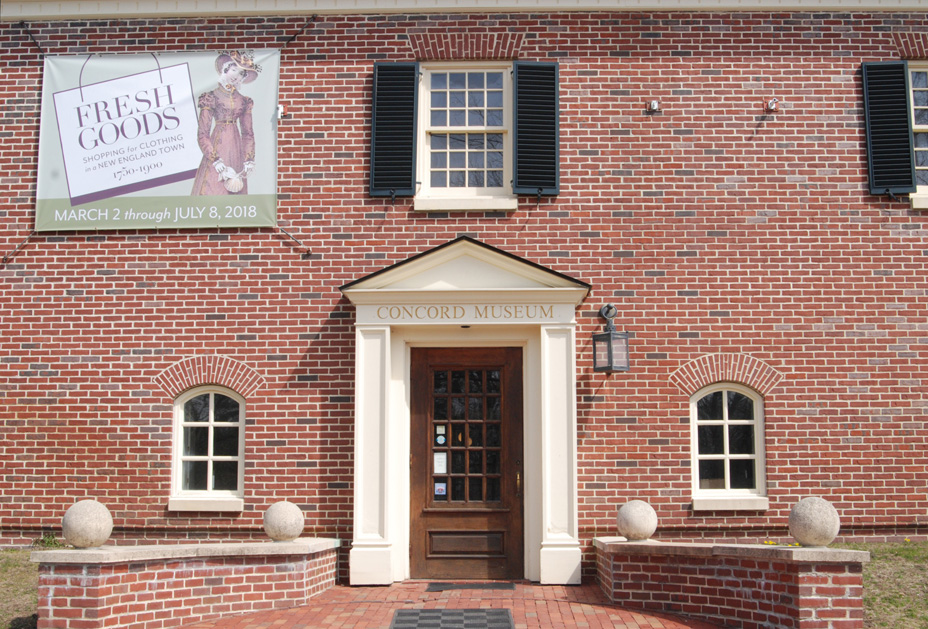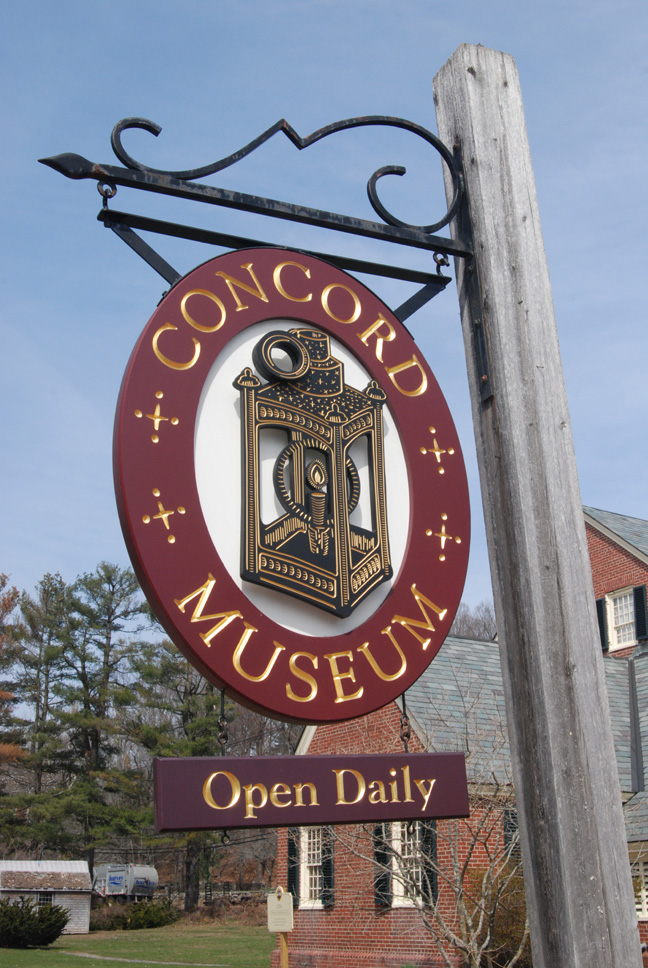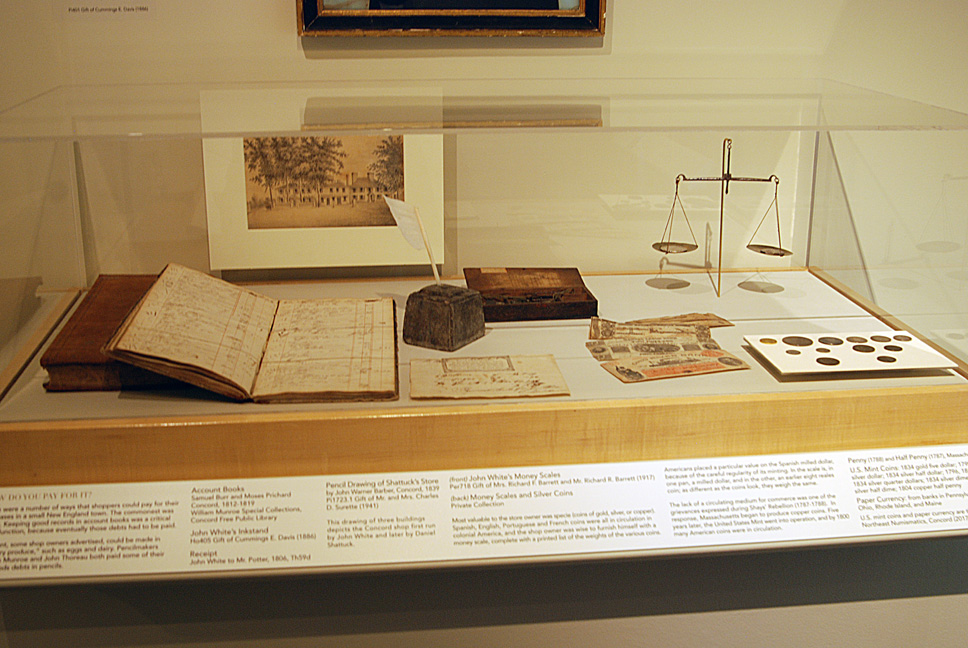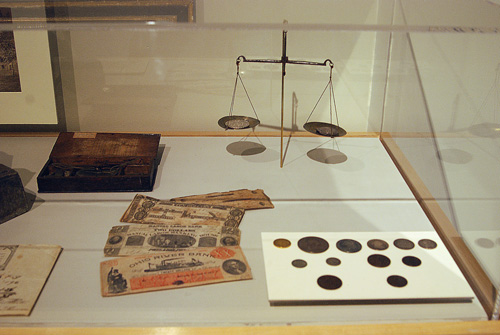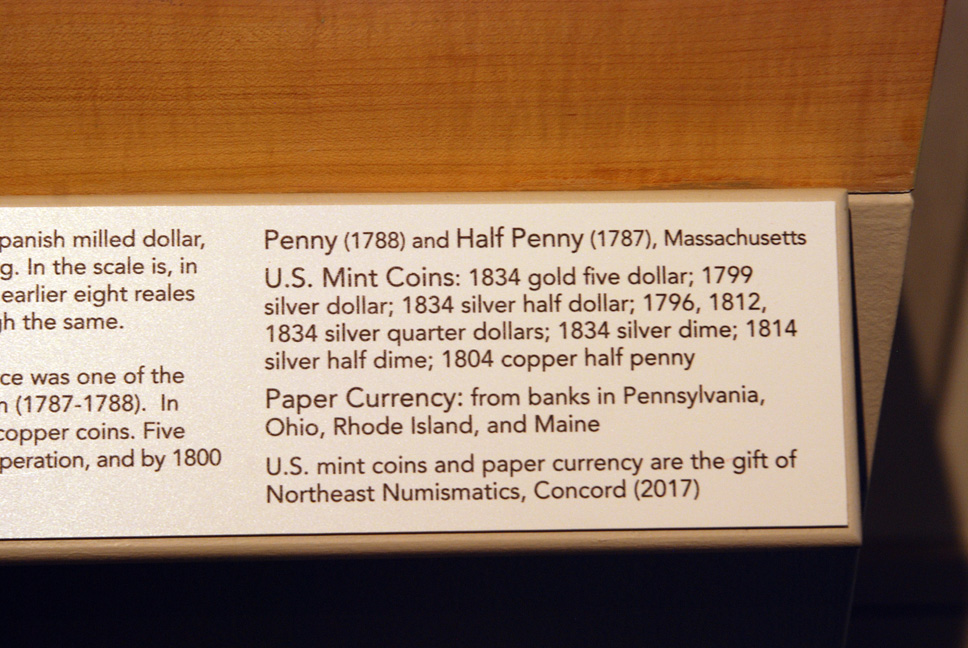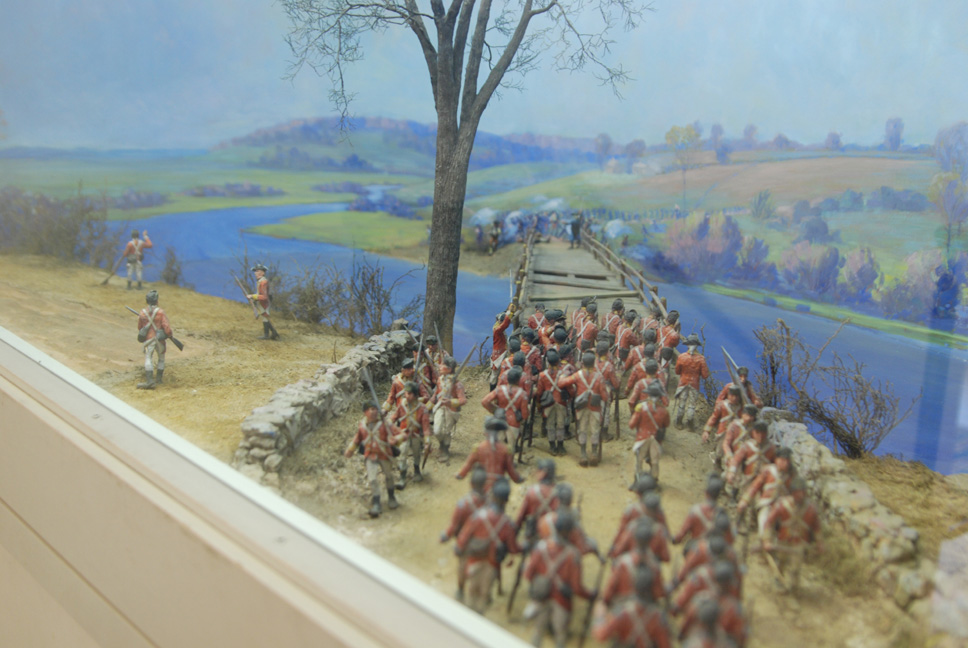 Neat 8-foot strip of Steel Cent webbing New!
04/12/2018
A magnificent artifact of wartime cent production, this unique, eight-foot strip of webbing has a most unusual story.
A building contractor from the Denver area gained possession of the punched strip more than thirty years ago. Someone delivered a large quantity of the webbing to his work yard, thinking that he could find a use for the 'scrap metal.' The contractor decided to reinforce the walls of a house he was building with the strips, forever sealing them in plaster.
The contractor only had two strips left when he learned about their numismatic importance. He cut the shorter strip in two, mailing half to the Smithsonian and half to the ANA Museum, and kept the longer, eight-foot strip for himself. Once word spread about the contractor's discovery, he was visited by two agents from the Denver Mint Police, looking to reclaim what may have been stolen property (any strips of webbing are technically property of the U.S. Mint). They dropped the case after concluding that it was impractical to dismantle the house or recycle his strip for steel.
This strip of webbing has been preserved nicely, and exhibits no rust or tarnishing of any sort. With only one rung broken in the nearly 1200 that make up the strip, it is remarkably well intact. There are a few minor bends, which do little to distract from the wow-factor of the piece. It is fully original and unrestored.
It is impossible to discern the date and mintmark on the coins minted from most other strips, yet due to the steel composition and discovery in the Denver area, we are very confident that this strip was used in the production of 1943-D cents.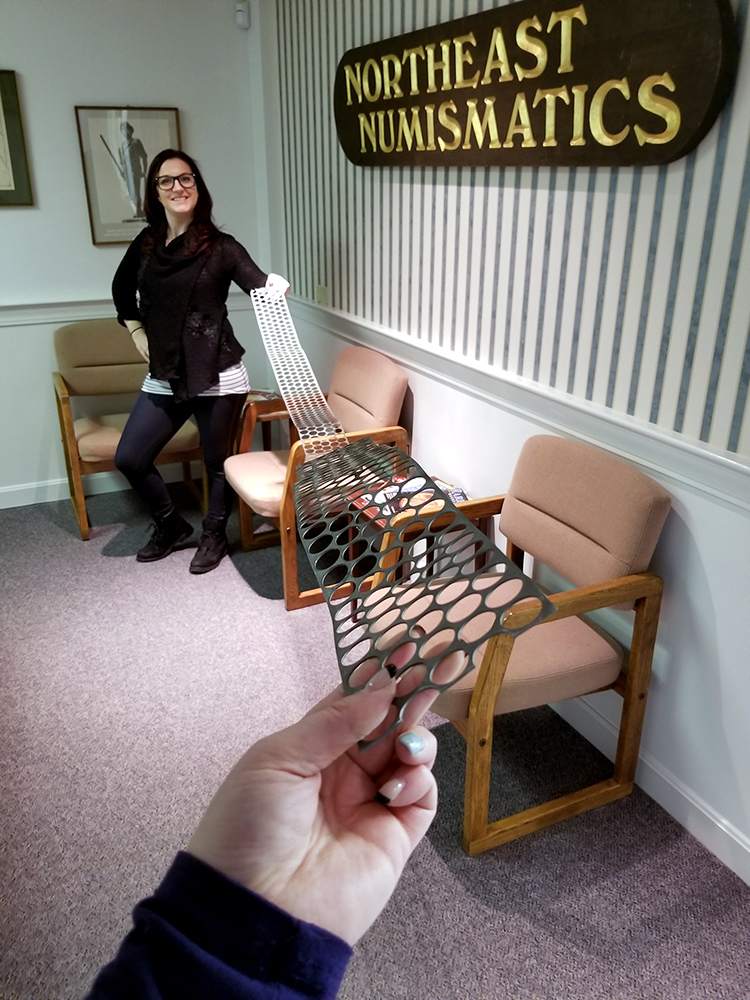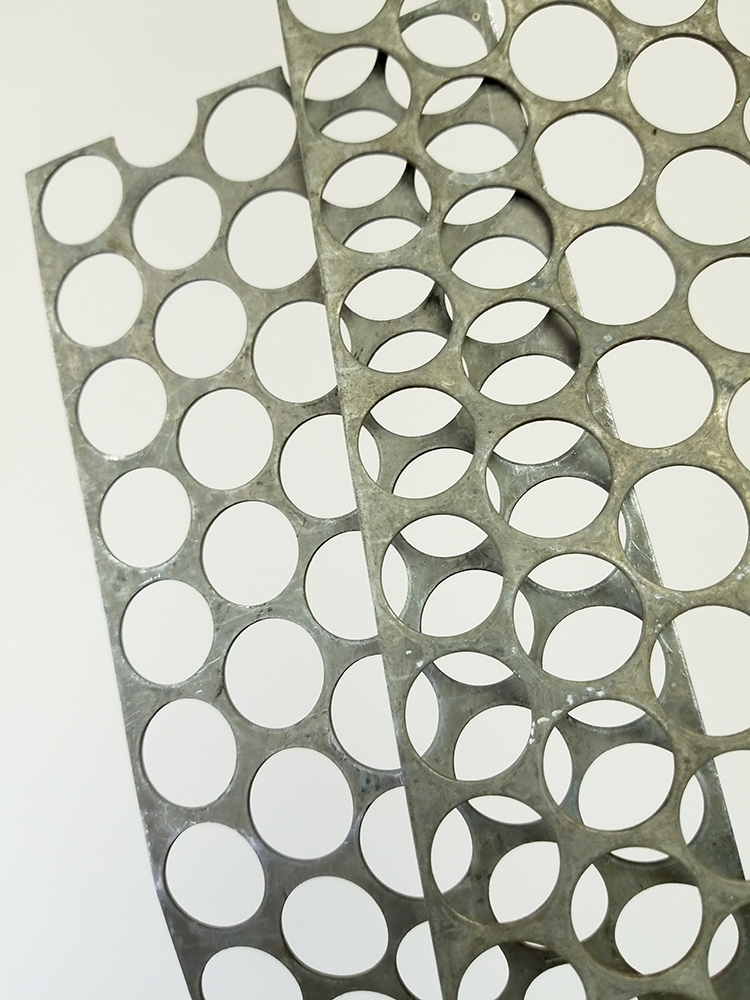 What to do with your coin publications? New!
03/16/2018
There are 2 comments on this post.

Tom wrote a guest article for the E-Sylum. Here's something you can consider regarding your already-read coin publications that you receive in the mail:
As we age we inevitably end up going the doctor's office more often, at least I do. When I remember I have been bringing a recent copy of The Numismatist with me, not to read while I wait for my appointment but to leave in the waiting room. The hope is that someone will view and possibly take up our fine hobby. It may never happen but it is a small effort to encourage a future numismatist.
We all lament at the fact that our collector base is aging and I suspect that the majority of ANA members are just tossing their month-old copy and not building a library so why not do so? If everyone made this small effort there would no doubt that it would have the desired result with some. It is certainly better than having your copy sit on your shelf never to be viewed again or automatically going to the recycling bin.
Created by: oih82w8 on 03/27/2018
Sounds like a great idea!
Created by: Barry on 03/29/2018
My wife and I regularly drop off recent copies of Coin World during doctor visits. On several occasions I've observed they are quickly picked to read and provide a welcome change from the usual medical stuff. The monthly issues go to the local library