Northeast's Blog
Washington Urn Medal New!
05/02/2022
The following was written by Brian.
George Washington, the 1st President of the United States died December 14th, 1799 and it was a profound tragedy for the nation. Washington's memory would be honored via tributes and memorials throughout the United States. Boston, in particular, held three separate memorial processions early in 1800. As part of the processions, mourners would be adorned with newly struck 'Washington Funeral' medals.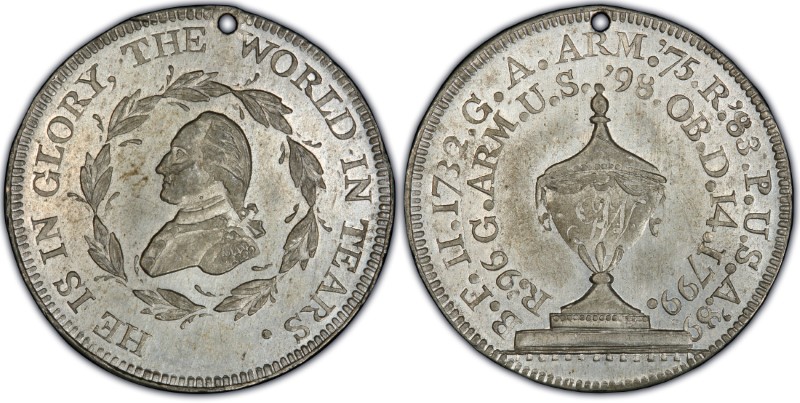 The medals were engraved by Jacob Perkins of Newburyport, Massachusetts. Coincidentally, both Perkins and Washington were masons by trade. The obverse features simply a left facing bust of Washington. Indeed this man was most revered as the obverse legend reads: He is in Glory, The World in Tears. The reverse showcases a funeral urn with 'GW' in fancy cursive inscribed on it as well as important dates in Washington's lifetime. By no means common, these are the most commonly seen Washington Funeral Medals and they were struck in silver, gold, copper and white metal. Though all are rare, the silver and white metal are most frequently encountered while the coppers are rare and the gold medals extremely rare.
As there were to be three different funeral processions in Boston, one medal would be made for each. The first is the aforementioned image above; again Washington bust left with urn on reverse. The second showcases rather jarring imagery (though not uncommon for the time) with skull and crossbones on the reverse. This 'memento mori', or mortality reminder is an ancient Masonic emblem.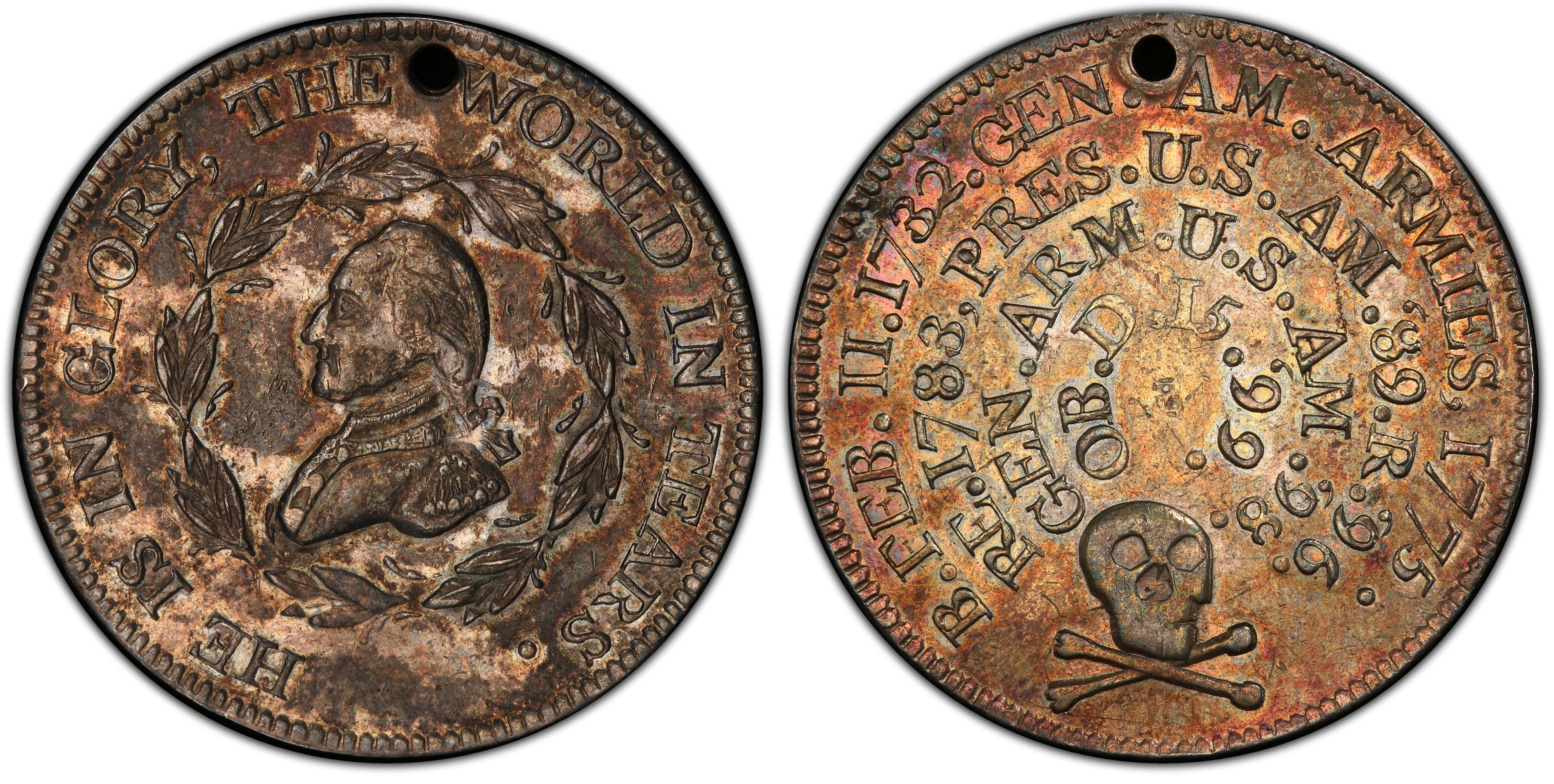 Thirdly, a slight variation of the first medal shown has the GW initials below the urn. Even when compared to the very rare first type, the GW below is a great rarity with only six pieces known.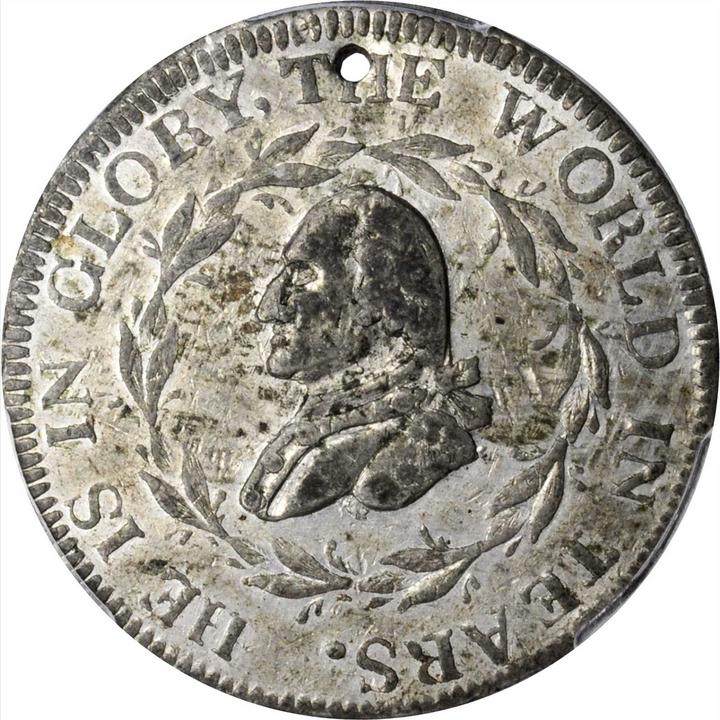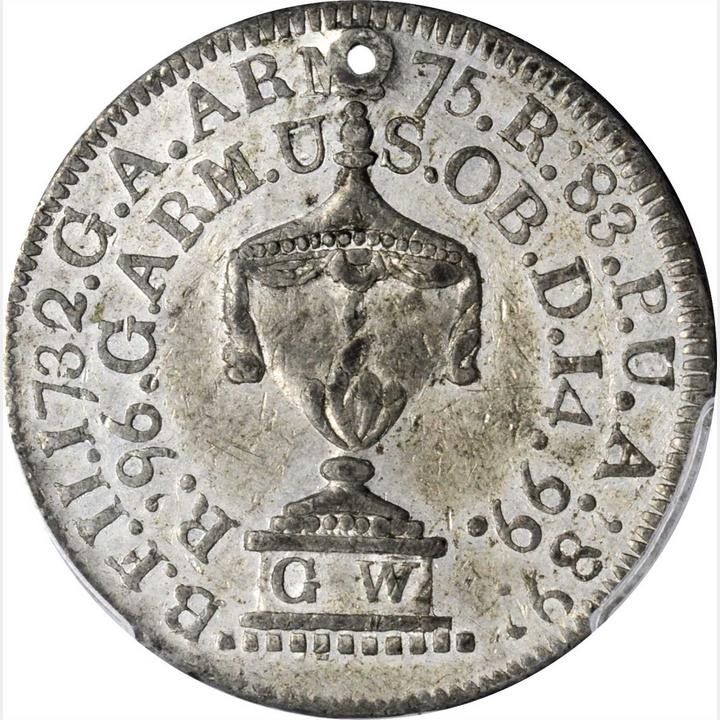 Lastly there exists an oval, uniface medal which is exceedingly rare with likely no more than a dozen specimens struck. This type was not intended to be worn at the processions, per se, but rather to be placed in lockets or in other types of jewelry.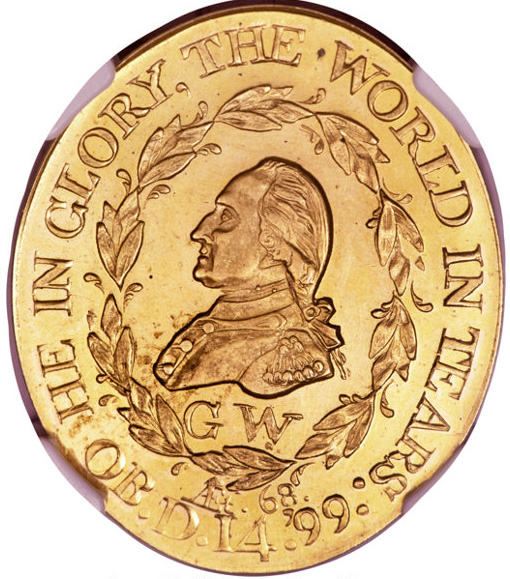 Undoubtedly you've noted that all the Washington Funeral medals shown (with the exception of the jewelry piece) are holed. This is because they were all created this way. Now, normally a hole in a coin is a problem. However, not all holes are created equal; these medals were purposely hole-punched because it was required to suspend them. Other holes in coins are indeed considered problems and in most cases lower the value of the coin. This is not the case, however, with the Washington Funeral medal.
Northeast Numismatics is lucky enough to have recently purchased one of these silver medals.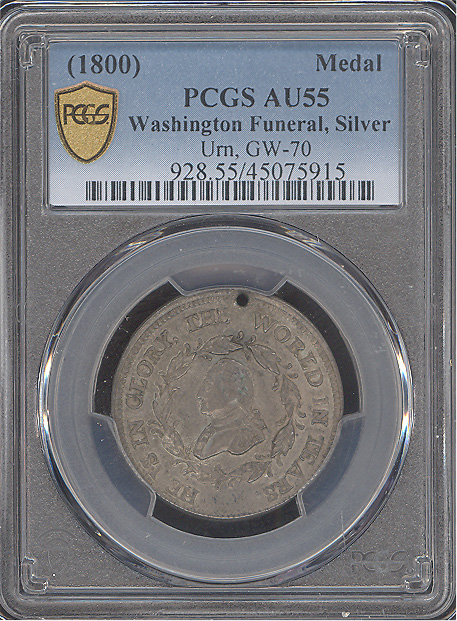 There Can Only Be One New!
04/15/2022
The following was written by Brian.
The 1816 Coronet Head Large Cent is the answer to a pretty good numismatic trivia question: what single US coin has the distinction of being a complete mint set?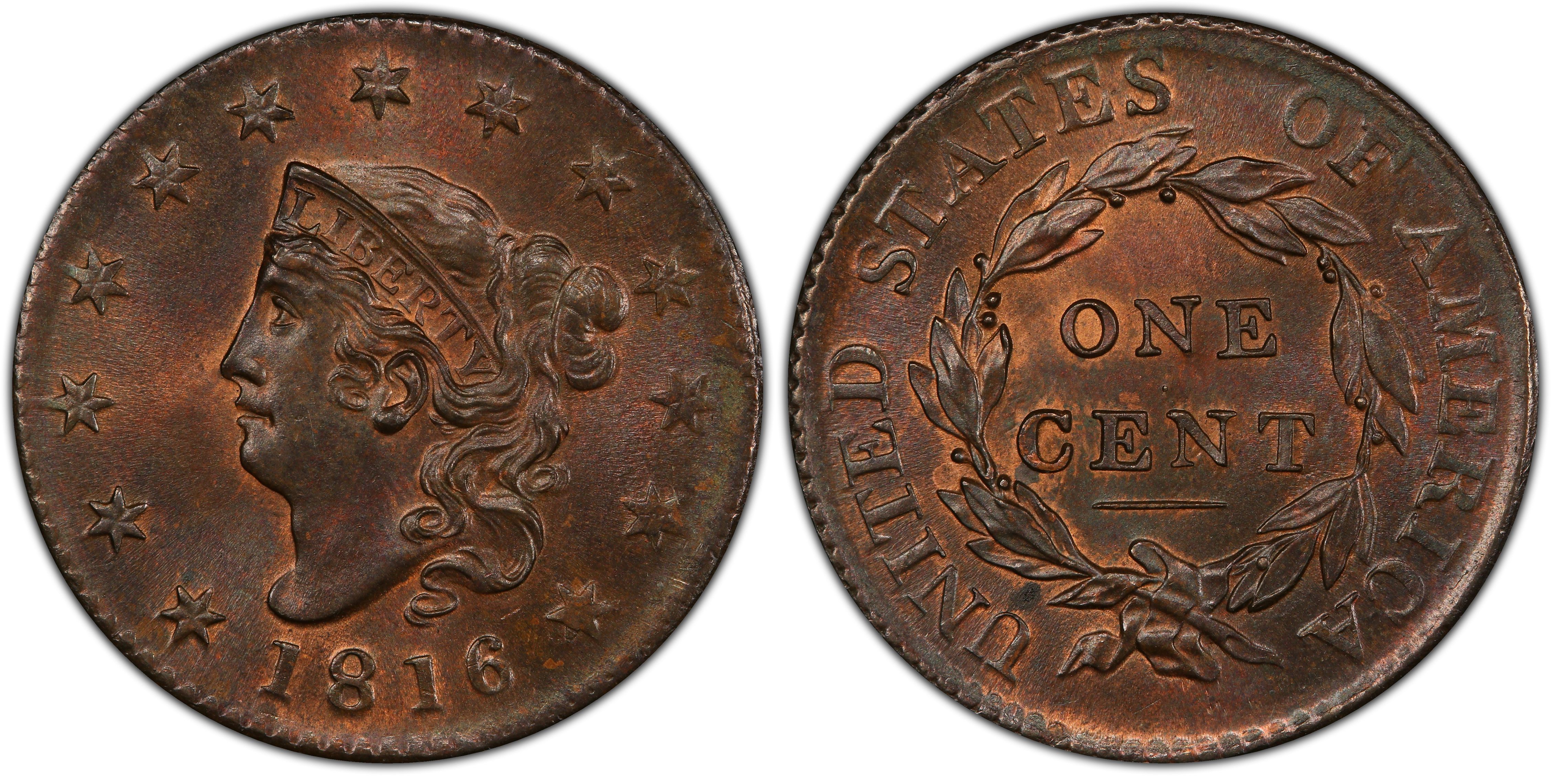 It's true. Although the mintage was fairly high for the Large Cent that year (2,820,982), just one denomination was struck by the Philadelphia mint.
Other years during that era were almost equal in terms of minting stinginess. The year 1815 saw just three denominations; quarters, half dollars and $5 gold pieces.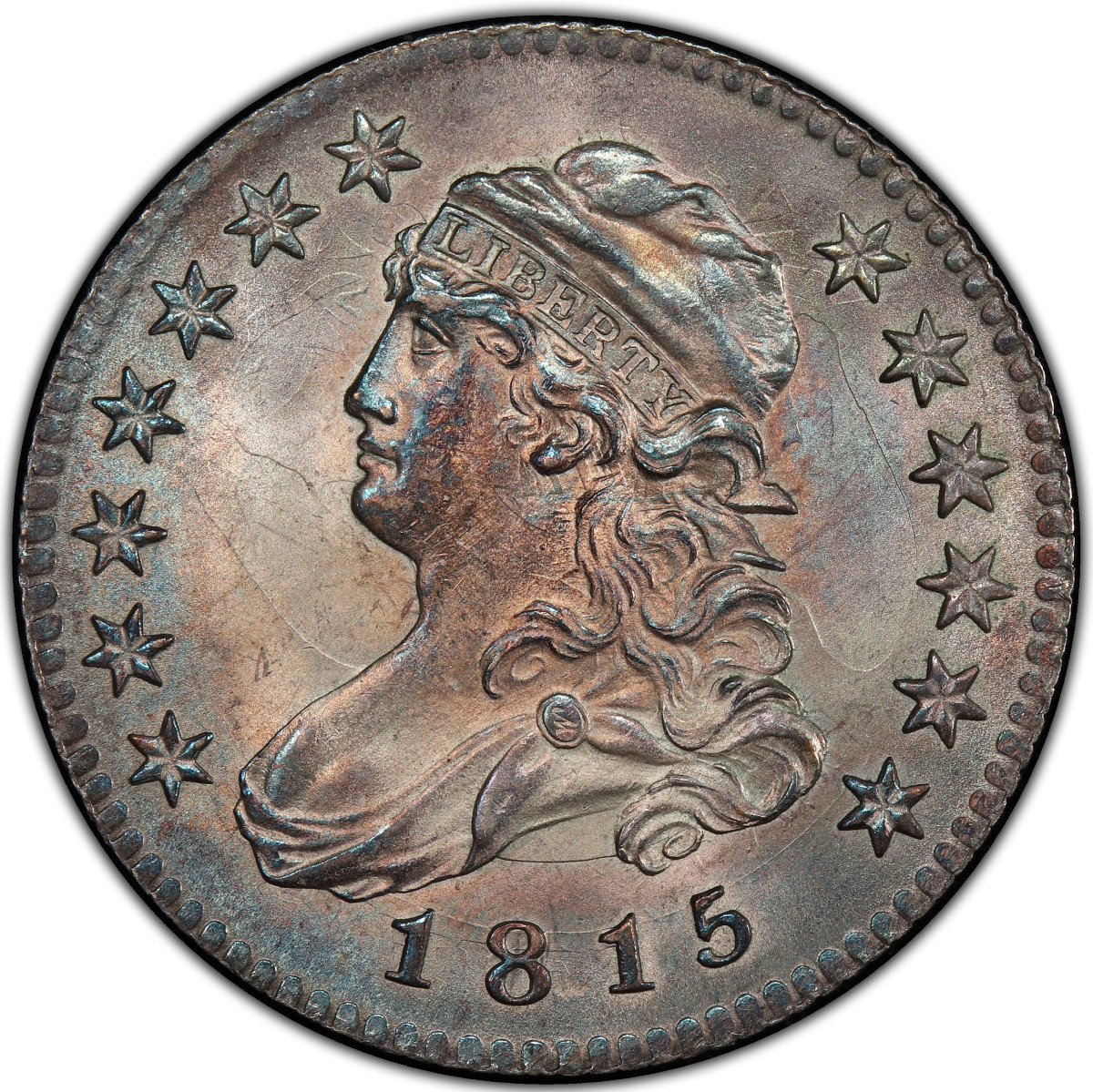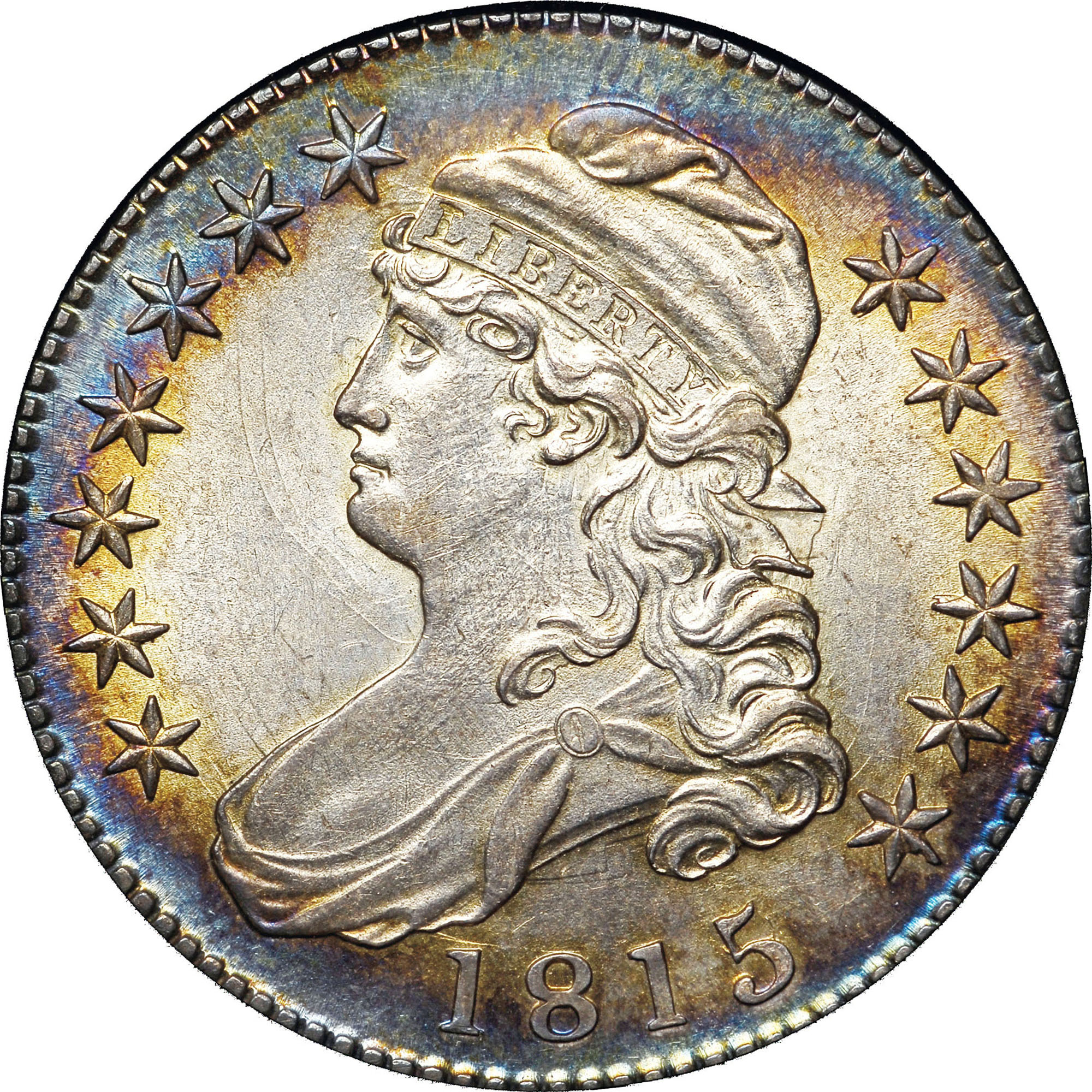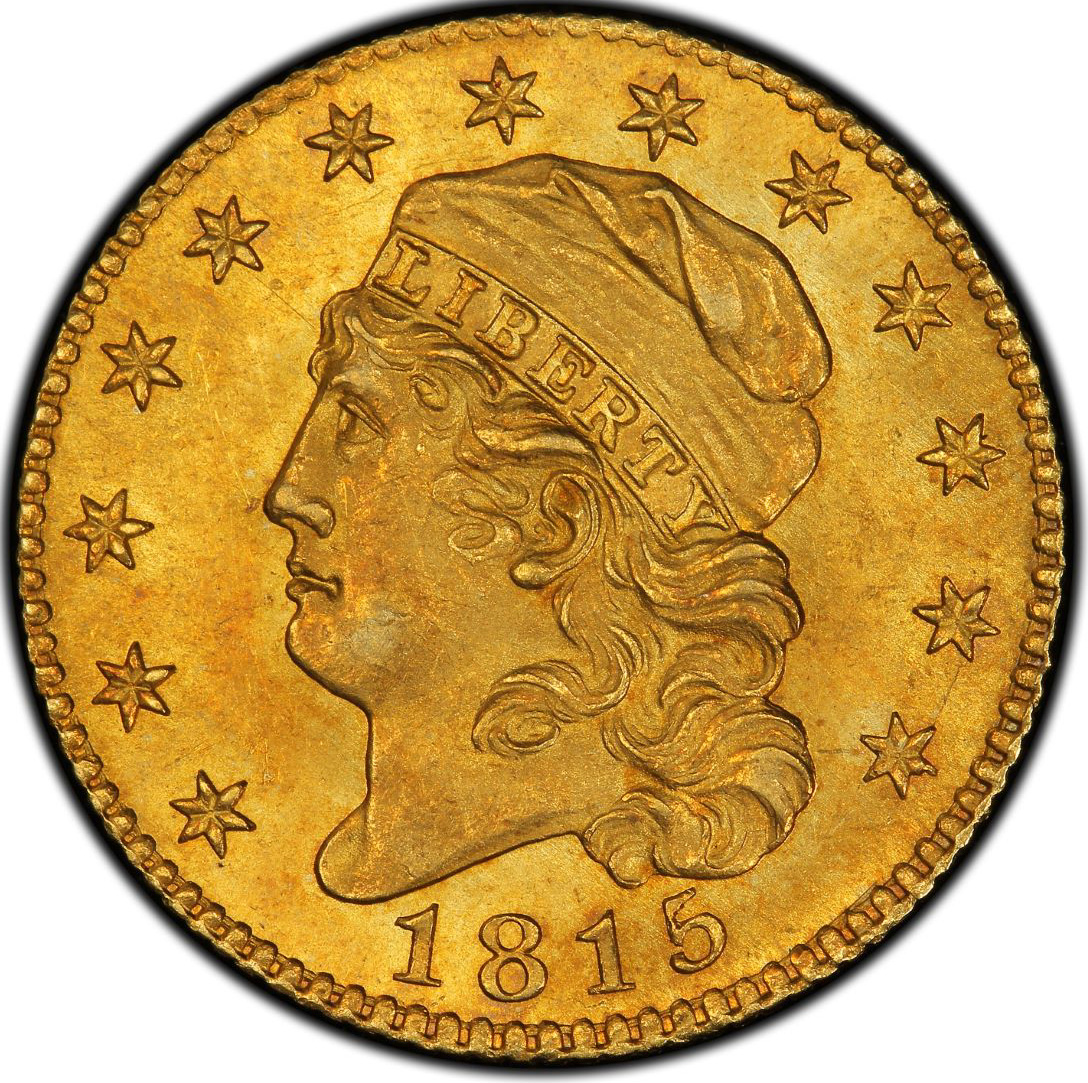 1813 also saw just three different denominations struck; again, the $5 Gold piece but also the only silver coin produced during 1813 - the Capped Bust half dollar, with a mintage of 1,241,903 pieces. Lastly, the classic head cent was also minted that year with a modest mintage of 418,000.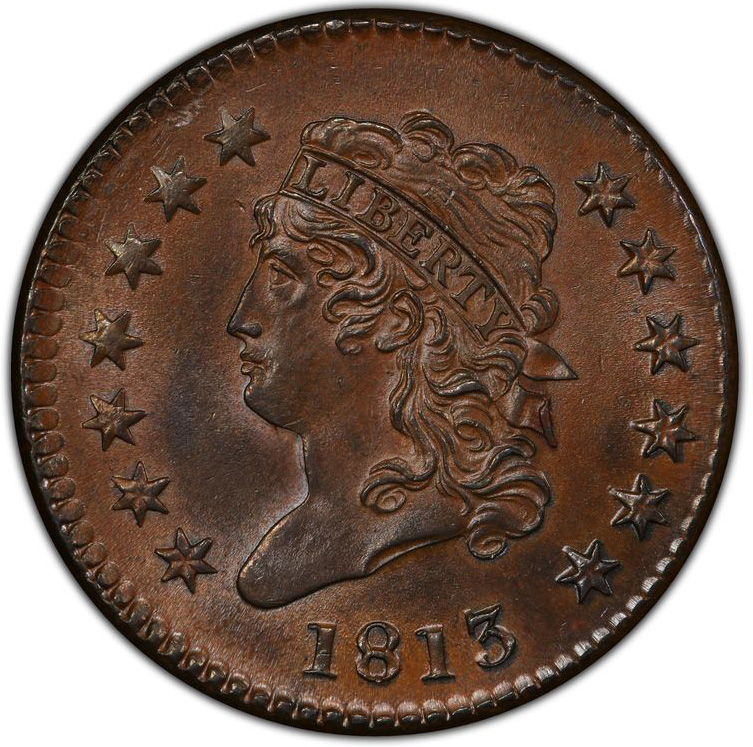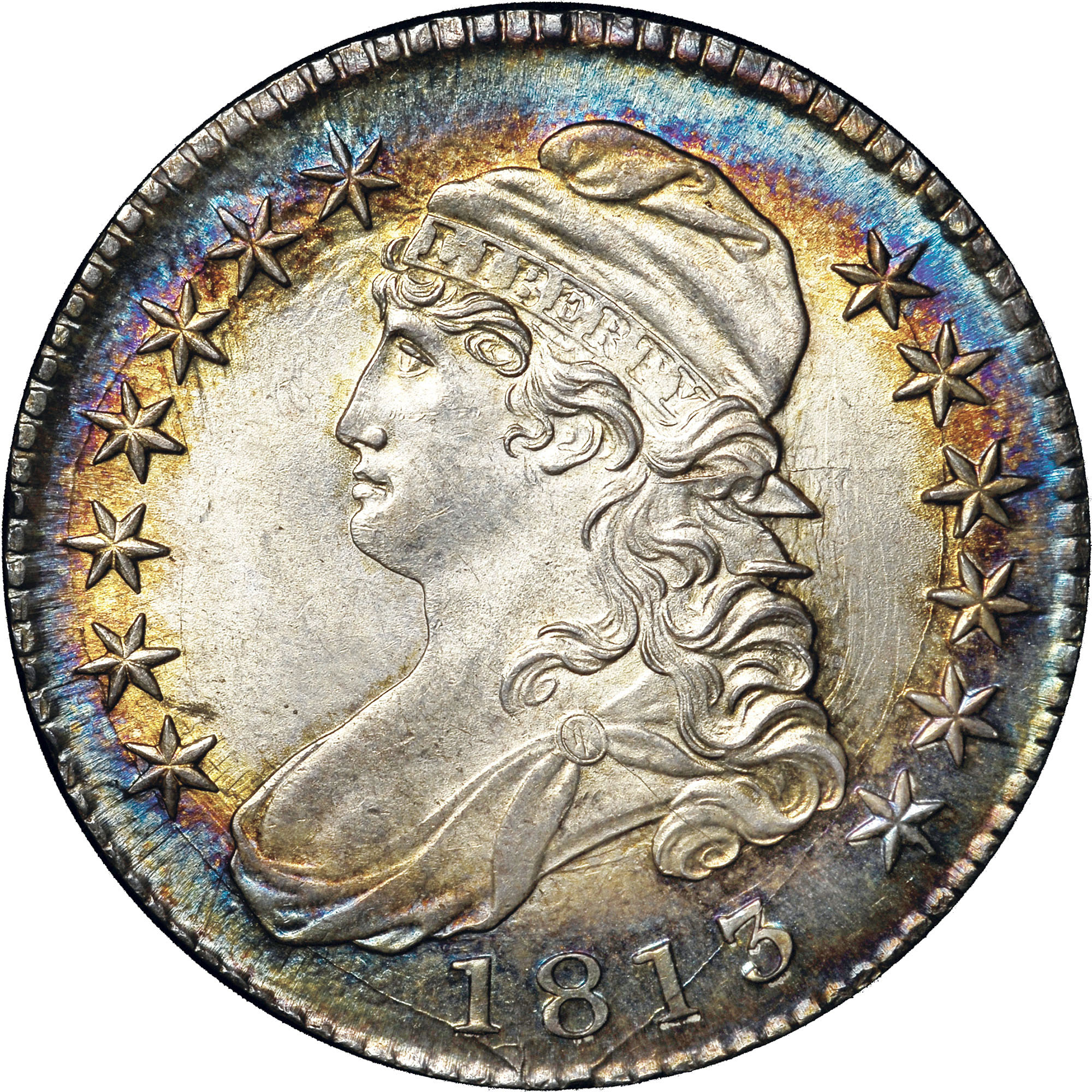 Why were so very few denominations (and coins in general) struck during these years? Well, most agree that the War of 1812 is to blame. 1813 saw the success of Oliver Hazard Perry over the British fleet at the Battle of Lake Erie. With this, the Philadelphia Mint had been operating under a cloud and the lack of cooper planchets (previously shipped from England but certainly not during the war) was not helpful. Now the mint needed to find its own copper source and also manufacture the copper planchets.
While the 1813 and 1815 mint sets may be tougher to complete, the 1816 "set" of one coin should be obtainable for most. And while not a rarity in the lower circulated grades, the 1816 large cent becomes downright rare in MS64 and an extreme rarity in MS65. With a relatively healthy mintage of 2,820,982, you would think more gems would be saved, however this being the only coinage of the year, they would be pressed into service immediately.
There are a handful of Red Brown examples out there, but only 3 red specimens exist at PCGS (none at NGC).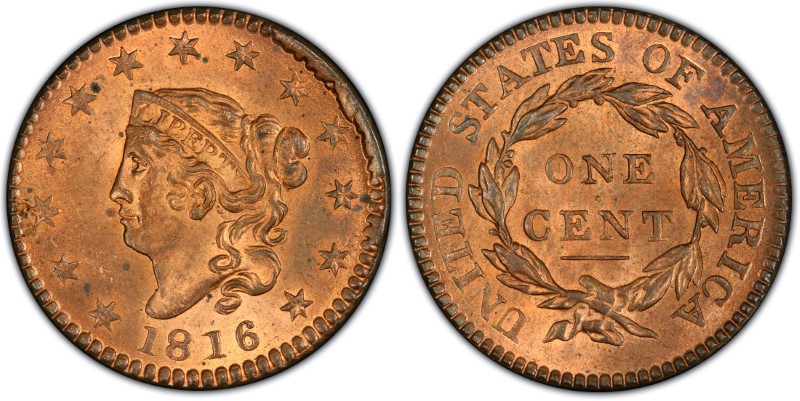 The 1916 Standing Liberty Quarter New!
03/31/2022
The following was written by Brian.
1905 was the year that then-President Theodore Roosevelt embarked on an effort to 'freshen up' US coinage. Roosevelt believed the current designs on US coins were a bit stale and archaic and he sought to change this imagery across all US coins.
It wasn't until 1916 when Hermon Atkins MacNeil's new quarter was designed and selected. At the time, this broke a law prohibiting design changes more than once every 25 years. The next time this law would be broken was in 1932 with the Washington Quarter. Indeed MacNeil's quarter fell victim to its own special set of circumstances.
Hermon MacNeil was born in Everett Massachusetts, just to the north of the bosom of Boston Harbor and the Atlantic Ocean.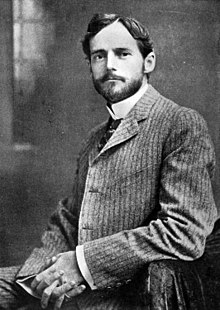 Sculptor, designer, academician and apparent filthy pervert Hermon Atkins MacNeil
MacNeil is also famous for his carving "Justice, the Guardian of Liberty" on the east pediment of the Supreme Court Building in Washington D.C.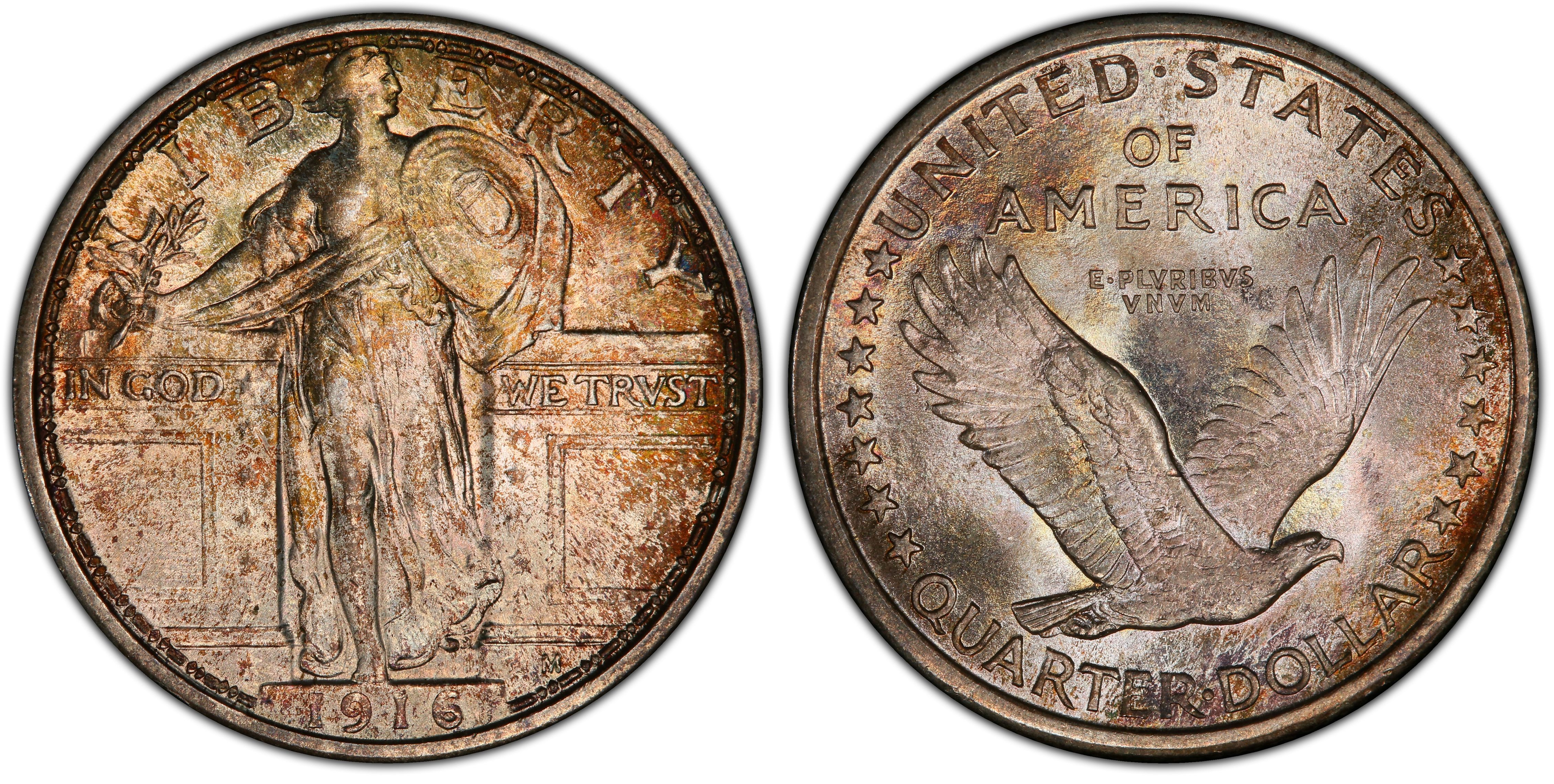 The 1916 Standing Liberty Quarter
Unfortunately for MacNeil, his original new quarter design would, in part, turn out to be a bust. The new quarter, the first to include a partially nude Liberty on business strike coins, was met with some opposition. Perhaps it was a prudish outcry for a more 'decent' design. There is also the theory that perhaps adding mail to Liberty's bust would create 'ready for war' imagery. There was certainly favor in this regard as WWI had been raging in Europe since 1914. Although this "uproar" ultimately led to a somewhat major change in the original design and the boobirds got their way, fortunately, the rest of the design was not rendered udderly useless. Changes to the Type 2 Standing Liberty Quarter would be made by none other than George T. Morgan, chief engraver.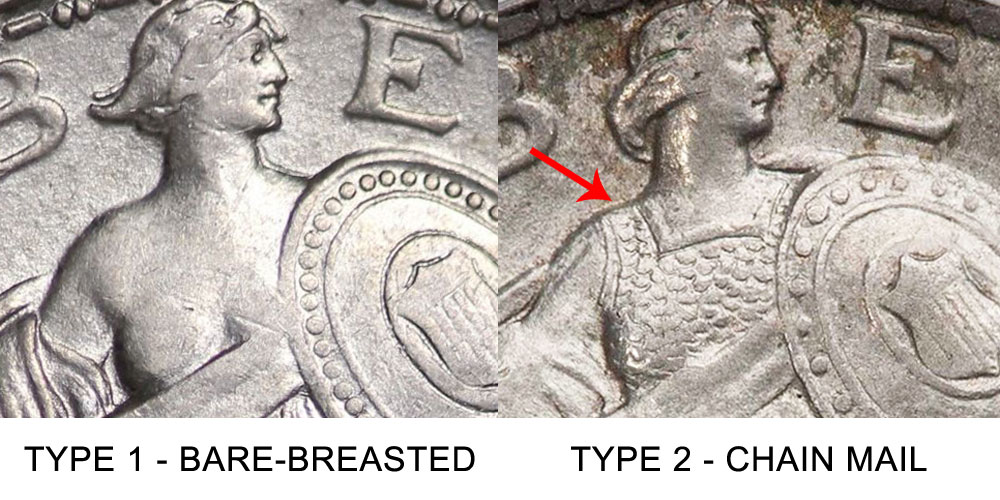 Side by side closeup 1916 and 1917 Type 2 Standing Liberty Quarter
Lastly, something to stay abreast of with the SLQ's, is the earlier dated examples, in particular 1916-1925. The date itself is one of the highest points on those years and as such, is subject to wear. It is not uncommon to see very worn or even 'no dates' on coins graded Good to even Very Good. This factor is acknowledged by third party grading companies when assigning grades and is something you should keep in mind when filling your treasure chest full of these beautiful US coins.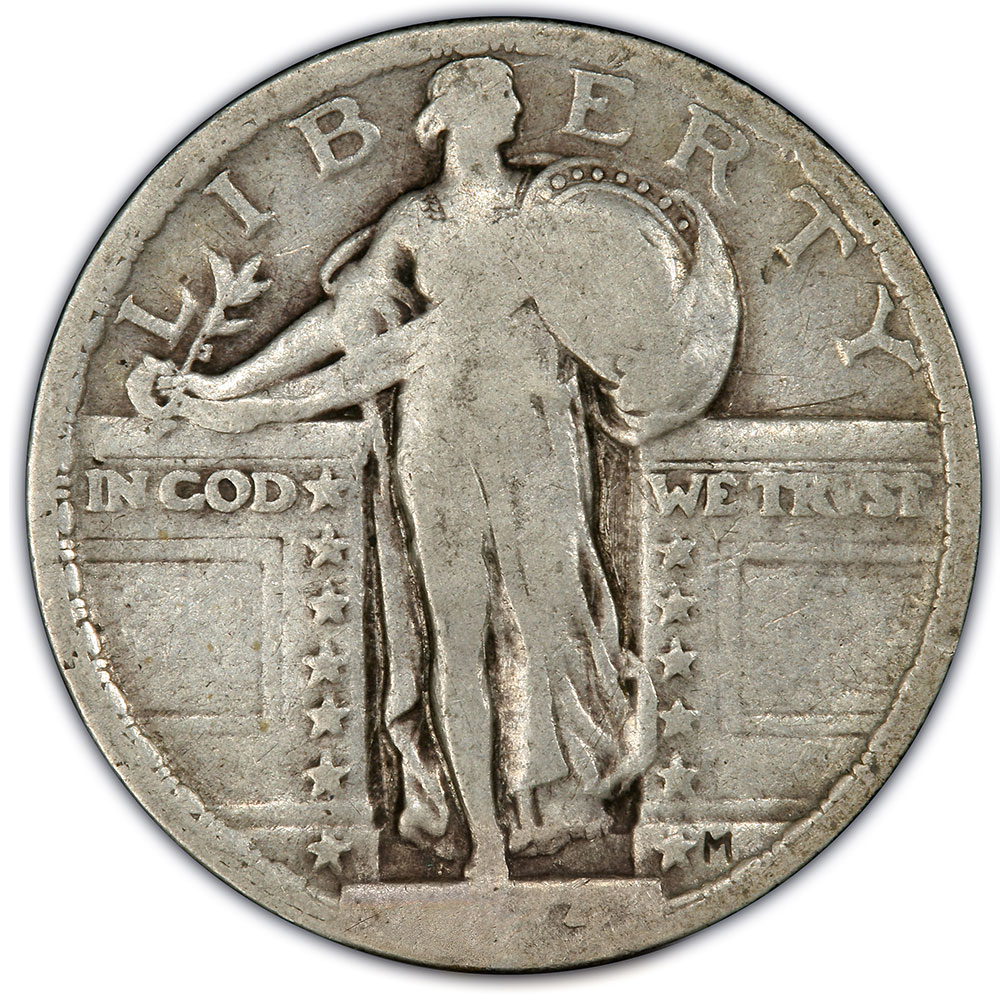 A Most Famous Coin New!
03/15/2022
There are 2 comments on this post.

The following was written by Brian.
The Austrian 1908 Gold 100 Corona – also known as the 'Lady in the Clouds'. What a great coin. Just look at it in all its majesty.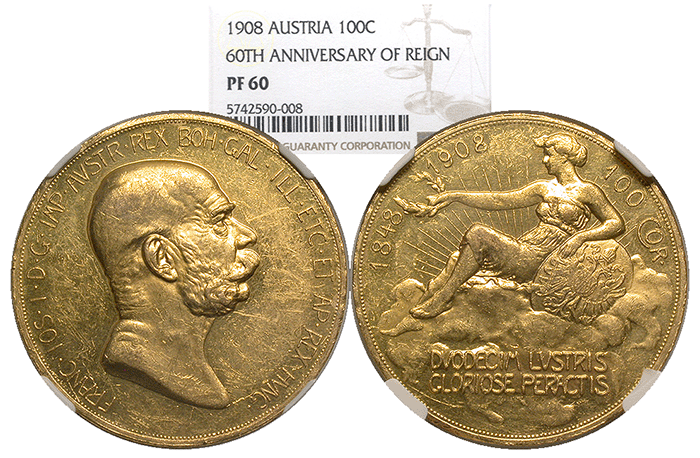 Some might go so far as to call it Austria's 1907 Saint Gaudens High Relief. It features a not uncommon obverse of the bust of a nation's leader paired with a most uncommon reverse that is loaded with imagery.
The obverse bust is that of Franz Joseph 1. The inscription around the obverse perimeter translates as "Franz Joseph by the grace of God, Emperor of Austria, King of Bohemia, Galicia, Illyria, etc. and elected king of Hungary". There is also incuse lettering around the edge of the coin with the phrase "VIRIBVS VNITIS". This would be Franz's motto throughout his reign and it meant 'with united forces'. Franz Joseph 1 became emperor of Austria in 1848 succeeding his uncle Ferdinand 1. He would rule Austria for almost 68 years until his death in 1916.
And now onto the glorious reverse. You'll find the usual assortment of reverse features such as the denomination "100 Cor" which loosely translates as "100 Coronas". Mmmmm…100 Coronas…. and the Latin phrase "DVODECIM LVSTRIS GLORIOSE PERACTIS" which I'll assume you already know what that means. Ok, well, if you don't, I will tell you that it translates as "60 years gloriously accomplished" but you really should brush up on your Latin.
Most importantly, on the reverse is the stunning Greek goddess Clymene (also spelled Klymene), seated or reclining on pillows of clouds. Clymene is seen resting on a shield that bears the Austrian coat of arms. In her outstretched hand is the laurel wreath which signifies fame (as well as achievement, prosperity and status). Clymene was the Titan goddess of fame and renown (and sometimes infamy). She was daughter to Okeanos and Tethys. Speaking of fame, as wife of Titan God Iapetus, Clymene was the mother of the very famous Greek god Atlas (she also bore Prometheus).
You'll note that Clymene is in the seated position. Undoubtedly this is not the first time you have seen 'seated' imagery on a coin. The seated position is primarily a position of rest, but it also conveys ease, power, perhaps sitting and looking over a victorious campaign. The county seat, a seat in the senate or on a court bench – they all emphasize power, importance and fame - and that is what Clymene portrays in this beautiful design.
As a sidenote, the use of mythological imagery is not a new theme by any means. Mythological gods/goddesses as representative images appeared on coinage dating from near the beginning of the very first coins struck. One can find the Greek goddess Athena appearing on coins around the 5th Century BC.
Created by: davidrhorer on 03/21/2022
Interesting, Brian. Have you noticed that women who appear on coins this way, including the woman here, often appear to be rather big-boned, sturdy, strong, etc.? Some appear to have more masculine features. I'll bet this is done for a reason.
Created by: Pegasus on 04/02/2022
Quoting the last post:

"... including the woman here, often appear to be rather big-boned, sturdy, strong, etc."

Such is often the case with Northern European women, including as my lovely wife, who is from Germany. There might be some implication to the design, or just a reflection of ordinary reality.
Maundy, Maundy New!
03/02/2022
The following was written by Brian.
Every time I see or hear about Maundy Money, I can't help but start singing 'Monday Monday', by the Mamas and the Papas. I of course will sing "Maundy Maundy" to this tune (much to the delight of my co-workers). So, let us dig into the reason for this tune rolling around in my head – Maundy Money!
Before Maundy Money was created, there was an ancient custom in Great Britain dating back to the 13th century called The Royal Maundy. This once-a-year tradition involved British royalty washing the feet of the poor and providing food, clothing. The washing of feet and distribution of food and clothing by monarchs to the poor can be traced back to the 4th century and the origin of this tradition goes all the way back to Christ washing the feet of his disciples on the day before Good Friday.
The foot washing act was discontinued in the 18th century as British royalty undoubtedly came to the foregone conclusion that it was totally nasty. Eventually even the food and clothing allowances would be replaced by money.
At first, the royal family would hand out ordinary coinage of the time, usually silver pennies, but in (approximately) 1662 the first true Maundy Money appeared. The specially struck coins were a four penny, three penny, two penny and one penny piece. They were, however, undated. Here is an example of a Charles II undated Maundy penny.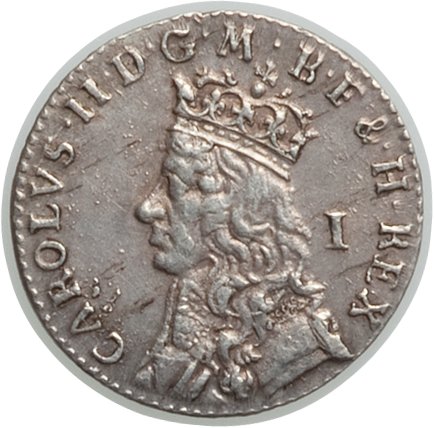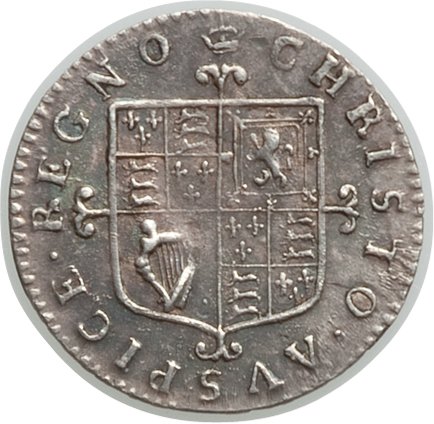 The four coin dated set began in 1670. Mintages at the time for these sets were very small; usually in the hundreds for any given year and never more than 2,000. And it was not until 1752 that coins not struck for circulation were used for the Maundy distribution.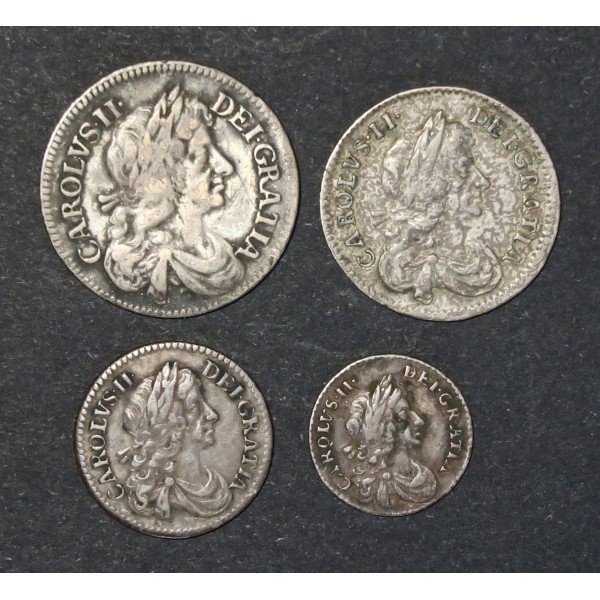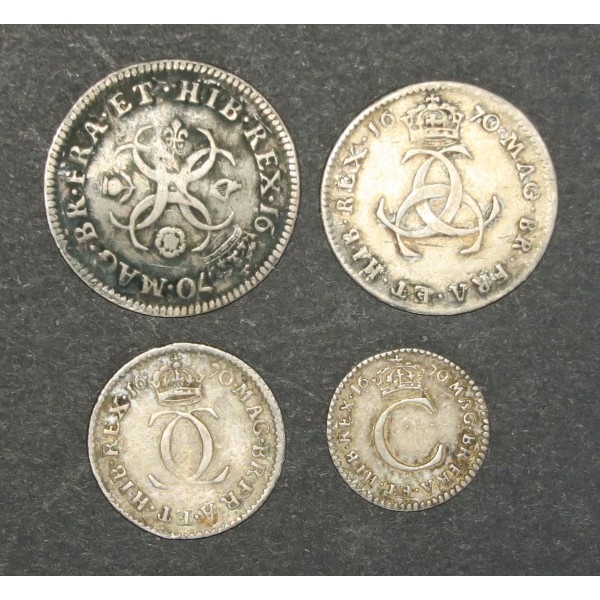 Maundy Money can be found with some pretty spectacular toning as it was traditionally struck in sterling silver. These of course would be pre-1921 (the fineness was reduced to 0.500 in 1921). Check out this 1884 Silver Maundy 2 Two Pence Queen Victoria Young Head.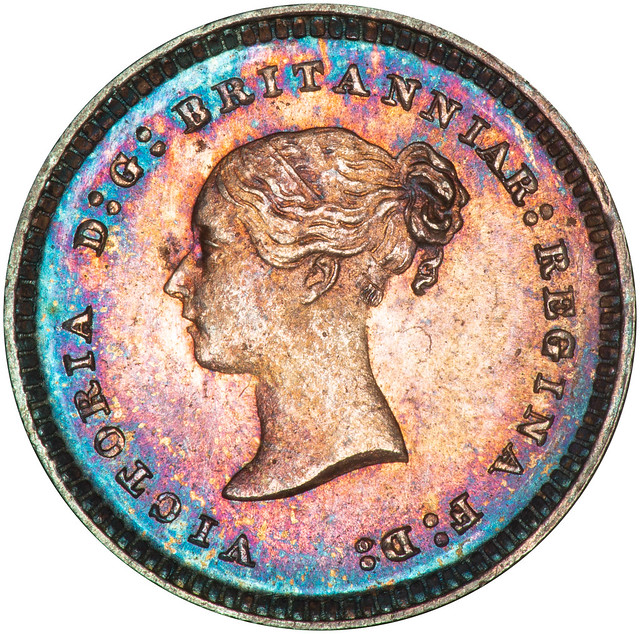 Today, this tradition continues, but the money is not distributed to the poor. The royal family selects one cathedral to give out the Maundy Money. A red purse and a white purse are given to each of the selected parishioners; the red containing money in lieu of food and clothing and the white purse containing the ceremonial Maundy money set. The number of recipients (a male and female each) of the money reflects the monarch's age. Given the queen's advanced age, this has had a catastrophic effect on the royal family bottom line. The Maundy coins of today are legal tender but rarely spent because of their symbolic value.